Balloon Fantasia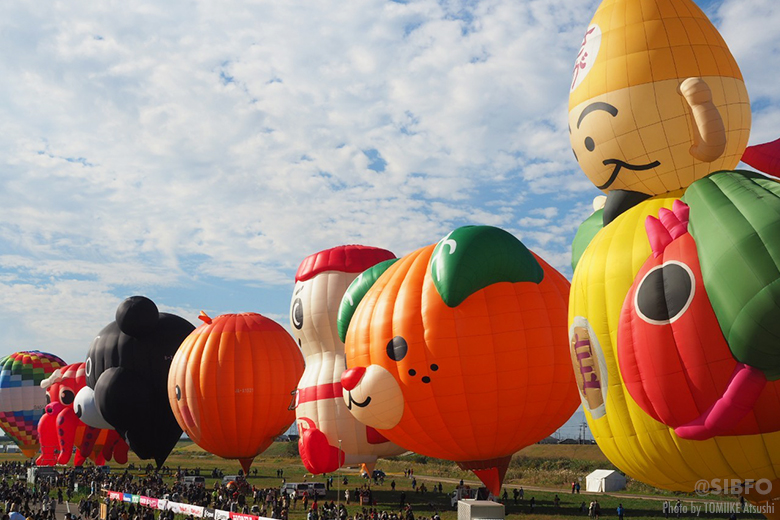 Balloon Fantasia 〜Unique Balloons Meeting〜
DATE :
November 1st (Wed.) to 5th (Sun.) , 2023
TIME :
After the morning balloon competition ends until about 10:30
PLACE :
Launch Site (Competition Area) [MAP]
Overview
Adorable animals and popular cartoon characters make their appearance as gigantic balloons at the Balloon Fantasia.
If weather and wind conditions are favorable, you may be able to enter the launch site, which is not normally open to the public, and have an opportunity to see these balloons up close.

As the sun climbs higher during the day, the temperature rises, making it easier for winds to start up. This can make it difficult to keep the balloons upright. Therefore, we may not be able to wait until 10:30 as scheduled to fold up the balloons, so please come to the fiesta grounds as early as possible.


Attention
(1) Depending on the process of the previous competition, the start time of Fantasia event may be changed.
(2) In general, the special shaped balloons that fly in the Balloon Fantasia cannot be inflated in the afternoon.  
(3) The entering permission to the launch site will be announced by the decision discussed the weather and competition schedules. Thank you for your understanding that you may not be able to enter the launch site.

Request
VIDEO
Japanes site
Last Modified: 2023.06.06