La Montgolfier Nocturne (Night Mooring)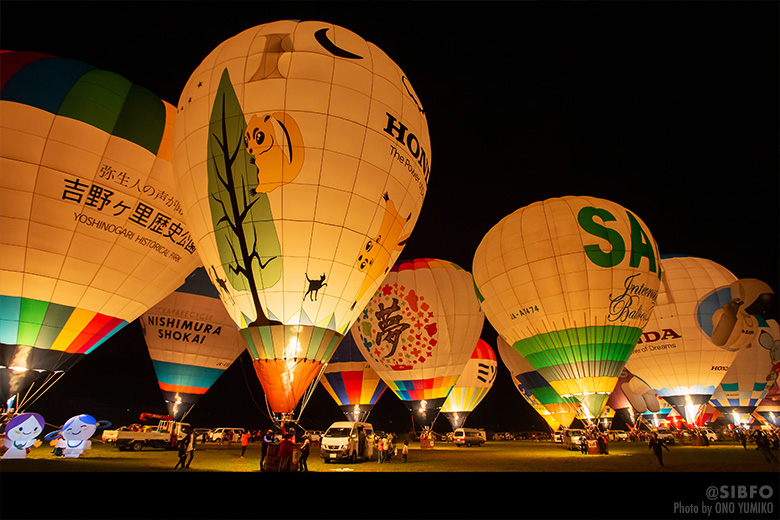 La Montgolfier Nocturne (Night Mooring)
DATE :
November 4th (Sat) and November 5th (Sun), 2023
TIME :
18:30〜
PLACE :
Launch Site (Competition Area) [MAP]
Overview
Spread out along the riverside, the balloons shine against the darkness of the night to the music, and illuminated by the red flames of their burners. At this awe-inspiring spectacle, you can experience a dramatically different side of these balloons, transformed from their daytime appearance.
In the stunning finale, fireworks soar over the Kase Riverside as all of the balloons light up at once to the call of "burners on!"
In the Case of Poor Weather Conditions
In the case of strong winds or rain, the event will either be suspended or the "burner version" of the Night Mooring will be held, where the burner fires are ignited without inflating the envelopes of the balloons.
Videos
See the link below for videos by the Saga International Balloon Fiesta Organization :
SIBFO YouTube Channel
Japanese site
Last Modified: 2023.09.22