Cancellation of 2020 Saga International Balloon Fiesta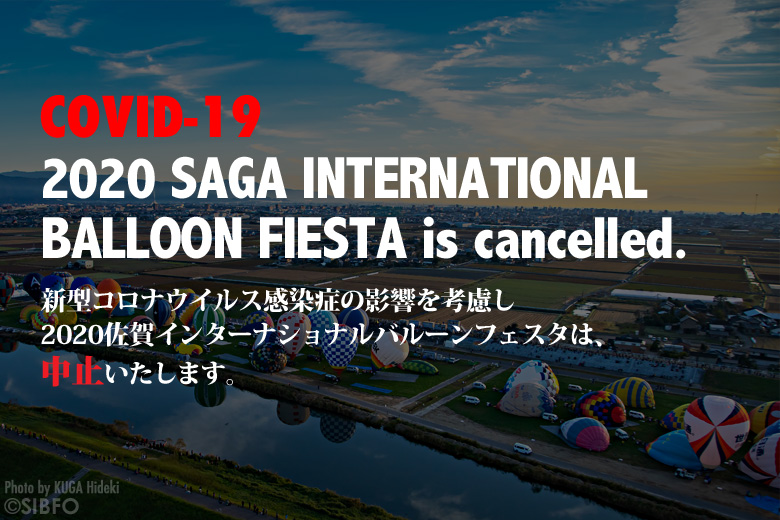 The Saga International Balloon Fiesta has been held for 40 years under the slogan 'To the sky with your dream and spirit of romantic adventure', and with the aim of promoting international goodwill and encouragement of local development.
However, due to the COVID-19 pandemic, Saga Balloon Fiestal Organizing Committee has decided to cancel the 2020 Saga International Balloon Fiesta.
We regret to announce this decision. Nevertheless, the organizing committee is not giving up holding next year again. We will keep on developing all audiences, competitors, and officials can participate with security and confidence. We would appreciate your continued support.
Last Modified: 2021.03.01