Saga Light Fantasy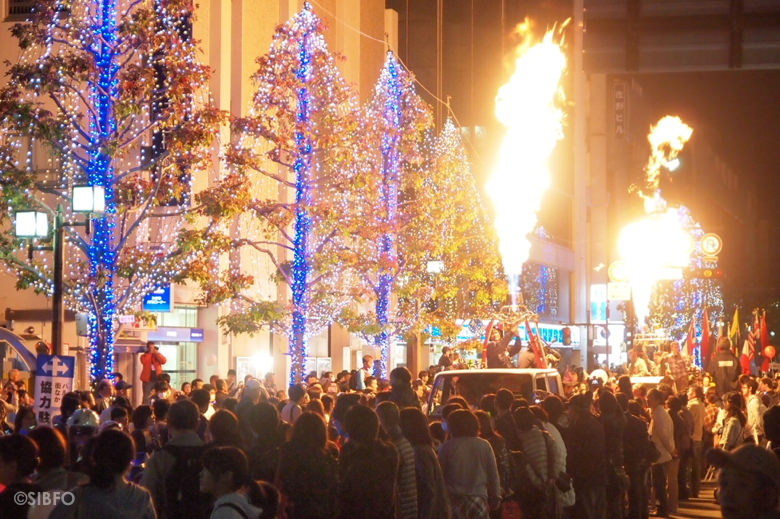 Saga Light Fantasy
Commercial buildings such as Esplats and 656 Hiroba and the symbol road 1.2 km of Saga Chuo-Odori (main street of downtown) are illuminated with electric spectaculars by shop owners and citizens from late autumn to winter.
Term
October 31 (Tue.) 2023 to January 8 (Mon.) 2024
17:00~24:00  *It may be changed depending on events.
Place
JR Saga St. Southern Area, Ekimae Machikado Hiroba (the squear in front of the station), Ekimae Koban West, Tojin-machi Machikado Hiroba, Tojinmachi East Line, Tsuchihashi, Saga Tamaya Department Store, Shirayama Arcade, Esplats, Gofukumotomachi, Waiwai!! Container2, Saga Balloon Museum, Mizunosato Machikado Hiroba
Concept
~Let's love SAGA!~
In these days, do you see? Do you spend? Do you talk ?
About your precious hometown 'SAGA'
Please love Saga more. Let it shine and let people know hidden qualities!
And Let's tell our children so precious Saga...
Dokidoki, wakuwaku, ukiuki, exciting, will be with you.
Opening Event
Date
October 31 (Tue.) 2023 18:00〜21:00

Place
Around the Symbol Road
Pilots and crew participating Saga Internatilnal Balloon Fiesta will march in a paradewith flame of balloon burnners in the illumination.
[More Info.]
Opening Event (Saga Light Fantasy Executive Committee Secretariat)
Contact
Saga Light Fantasy Executive Committee (Saga City Office Commercial Promotion Section)
TEL 0952-40-7104
Japanese site
Last Modified: 2023.09.20