City Sightseeing in Balloon Season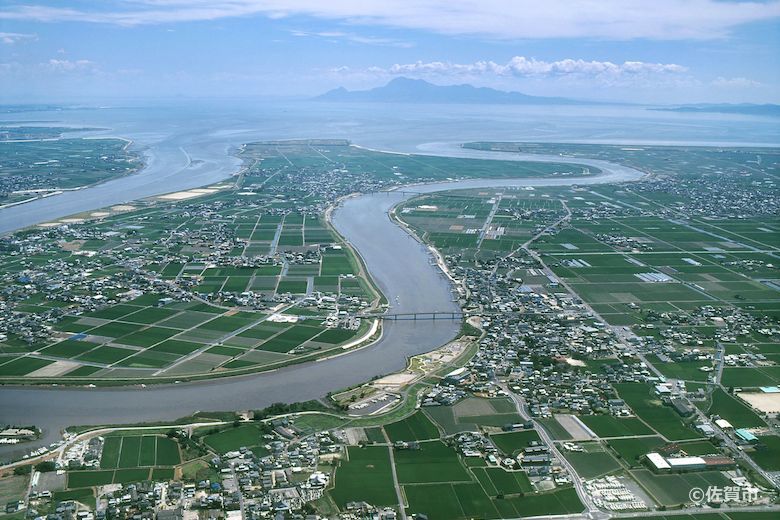 Mietsu Naval Dock
Mietsu Naval Dock was registered in the World Heritage List as 'Sites of Japan's Meiji Industrial Revolution: Iron and Steel, Shipbuilding and Coal Mining'. (July 2015) It is the valuable and important historical spot to know the process how Japanese installed Western marine technology and how they modernized by theirselves.
It is also the oldest extant dock for repairing Western-style ships in Japan.
Adress
Tunetami Sano Memorial Museum(Hayatsue, Oaza, Kawasoe-machi, Saga)
Hours
9:00~17:00
Closed
Mondays (closed on the following day if Monday falls on a holiday or substitute holiday), December 29 - January 3
Access
30 minutes from JR Saga Station on the Saga City Bus Hayatsue Line 5-minute walk from the Tsunetami Sano Memorial Museum Iriguchi bus stop
Web Site
Mietsu Naval Dock
(Saga Pref.)
Saga City Transportation Bureau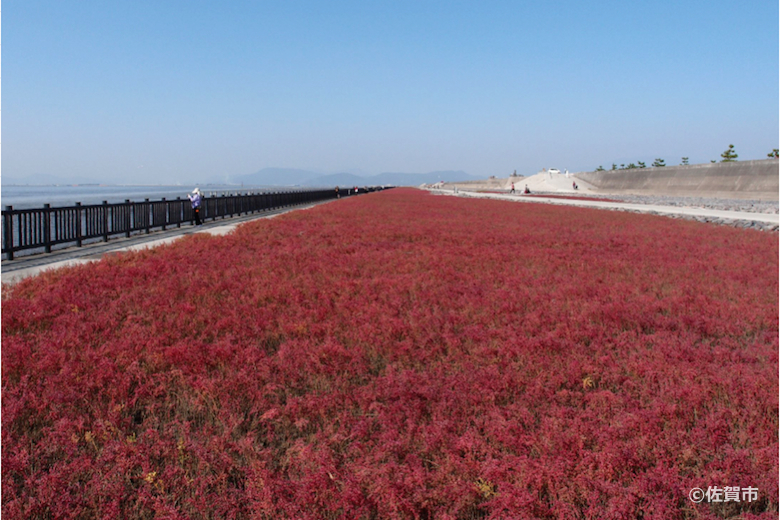 Shichimensou Festival
Shichimensou is the annual grass of Chenopodiaceae and it is about 20cm to 40cm high. It grows the place which can pour sea water over itself at high tide and become dry beach at ebb tide. Moreover, it should be less wind wave and tidal stream. Shichimensou is very precious grass and it starts turning red from early November and the entire tideland is dyed red eventually.
Adress
Kantaku Yoka Park ( 2885-2 Shimokoga Oaza Higashiyokamachi, Saga-shi )
Access
During the event period, the Shuttle Bus will be run from the Saga International Balloon Festa to Shichimensou Festival.
[Operation Dates] 11/2(Sat)〜11/4(Mon)
[Fare] 200Yen for one way(Cash Onle)
Web Site
Shicimensou Festival
(Institute Saga City Tourist Association)
Japanese site
Last Modified: 2019.09.28